Schuylkill County's Home and Office Cleaning Service
Office Cleaning Lady is a home and office cleaning service, servicing Pottsville PA and the surrounding areas. We take great pride in providing our clients with the highest cleaning standards in the industry, ensuring that their place of business or home is a reflection of their own values. Our team of experts are thoroughly trained and packed with integrity to provide you the comfort of quality service from a trustworthy staff of friendly cleaning experts.
Our Cleaning Services Can Give You The Luxury of More Time
Allow yourself the assurance of quality service and the luxury of free time to enjoy with the knowledge that your office or home is being completely taken care of. We provide affordable rates and detailed, custom cleaning that is guaranteed to meet your satisfaction. Our team of experts will come to you with the highest quality cleaning supplies in hand, ready to custom clean your office or home creating the most sparkling clean environment you could imagine.
The cleaning services we provide include the detailing of each room with a thorough head to toe cleaning. We provide industrial strength muscle with the assurance of professional care to protect all your personal property. You can be assured of quality and that damage will not result to your property. We will provide the highest cleaning standards and more, which has built our name in the industry.

Office Cleaning Lady will provide professional, guaranteed cleaning services every month,
bi-weekly or weekly as needed. Our friendly staff is waiting to serve you! Contact us today!

Business Cleaning
You have a business to run and do not need to be concerned with cleaning, your time is better spent doing what you do best, running you business. Please call 570-789-2693 or contact us online today to learn more about our business cleaning services.
House / Home Cleaning
In today's fast paced society it is hard to find the time to clean the house. Because of this, more and more homeowners are turning to Office Cleaning Lady to take advantage of their house cleaning services. For more information please call 570-789-2693 or contact us online today.
Service Areas
For residential service we cover most of Schuylkill County, we will travel outside of the county depending on the job on a case by case basis. For commercial and office cleaning services please call 570-789-2693 or contact us online to have a representative get in touch and discuss your needs.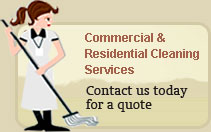 We also do Residential Cleaning
Articles
Servicing The Areas Of:
Auburn
Cressona
Frackville
Minersville
Orwigsburg
Pine Grove
Port Carbon
Pottsville
Saint Clair
Schuylkill Haven
Schuylkill County