Cleaning Maid
Housekeeping is like being caught in a revolving door. This is the hard fact about cleaning and maintaining your home. Work and daily activities have taken up such a large percentage of our time that we do not find time to do the cleaning, maintenance and housekeeping. Many even consider housekeeping to be an unnecessary activity. But this is not the truth. Keeping things clean is in itself an art which cannot be mastered by everyone. This is when employing a maid for cleaning comes handy. It does not mean that you are spoiled if you hire a maid. It is just that you are ready to outsource the job to an expert so that you get more time to do other stuff.
You don't get anything clean without getting something else dirty. That's true for all amateurs who cannot take up cleaning as a serious task. Hiring cleaning maids and similar services can be the best option for people who are too busy with their work and cannot spend time on the essential cleaning job. It is fair to give your house that little professional touch of a maid. Cleaning service by a maid will be a more total, reliable and long lasting one when compared to cleaning done by us. Also the quality of products, cleaning solutions and equipment they use will be better than what you can think of.
Maid services take care of vacuuming, washing floors, dusting items and surfaces, cleaning kitchen surfaces, bathrooms, garages, patios and offer sparkling top to bottom results. Deep cleaning of baseboards, light fixtures and cobwebs are also included. When you decide to hire a maid, they can even offer you consultation on what kind and degree of cleaning is required to be done when they visit your house for the first time. In professional complexes these maid services can also extend service to cleaning and fixing mirrors and surfaces. Maid services can offer one time cleaning which last for a few hours or residential cleaning on a weekly or monthly basis. Maids are very reliable in the way they handle the items and take great care of every single inch of the house.
Maid cleaning service is no longer a luxury in our society. It has become a necessity for all strata of people. Working and commuting couples constantly face problems in cleaning and maintaining their house. It does not hurt to get this activity outsourced to a professional maid which can simplify your task greatly.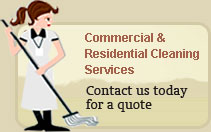 We also do Residential Cleaning
Articles
Servicing The Areas Of:
Auburn
Cressona
Frackville
Minersville
Orwigsburg
Pine Grove
Port Carbon
Pottsville
Saint Clair
Schuylkill Haven
Schuylkill County