Business Cleaning Services
Office Cleaning Lady specializes in business cleaning services. We take great pride in providing our clients with the highest standards in the cleaning industry. We ensure their place of business is serviced with the most professionalism in the industry. Our highly trained experts are experienced in the arena and will provide you the comfort of quality service from a staff that is friendly and trustworthy.
Our Business Cleaning Services Provide You With:
Peace of Mind: Office Cleaning Lady will ensure that your office is professionally cleaned and presentable through the highest business cleaning standards in the industry.
Free Time: Office Cleaning Lady allows you the added value of spare time. There is no staying "after hours" to dust or vacuum, we will provide you the luxury of business cleaning services to free up your time.
Environmentally Healthy: Office Cleaning Lady will clean your office thoroughly ensuring that its environment is healthy and safe.
Increased Production: Employees are happier in a "clean" environment. Office Cleaning Lady will ensure the highest quality business cleaning service to assure that your employees are in an environment in which they can feel "good" about.
There's No Getting Your Hands Dirty: Office Cleaning Lady does all the work allowing you the luxury of a clean office building without the hassles of performing the work yourself.
Savings: Office Cleaning Lady is affordable and we supply the cleaning supplies, making your business expense less each month.
Reliability: Office Cleaning Lady is reliable. We pride ourselves with being one of the most trusted in the industry.
Regularity: Office Cleaning Lady will schedule weekly, biweekly, monthly or "on request" business cleaning to ensure that your office is well maintained.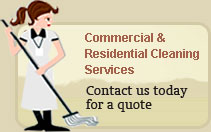 We also do Residential Cleaning
Articles
Servicing The Areas Of:
Auburn
Cressona
Frackville
Minersville
Orwigsburg
Pine Grove
Port Carbon
Pottsville
Saint Clair
Schuylkill Haven
Schuylkill County