Office Cleaning Services
Office Cleaning Lady are specialist in business office cleaning of both interiors and exteriors. We provide the highest standards in the cleaning industry and our services will include detailed, custom cleaning.
Our Office Cleaning Services Include:
Thorough restroom cleaning, disinfecting and polishing
Thorough stair and elevator cleaning
Trash gathering and removal and recycling
Sweeping, mopping and floor polish
Thorough cleaning of reception area
Thorough cleaning of reception area Wipe and disinfect doors, knobs, telephones and light switches
Kitchen and lounge area thoroughly cleaned including sinks, countertops, microwaves, refrigerators, and toasters
Horizontal surface dusting
Floor dusting and wet mop and machine scrubbing
High dusting
Air condition vent cleaning
Sanitizing all lavatory fixtures, sinks, partitions, walls, etc.
Vacuuming
Window washing and blind cleaning
Thorough cleaning of light fixtures, baseboards, millwork, etc.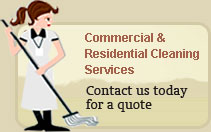 We also do Residential Cleaning
Articles
Servicing The Areas Of:
Auburn
Cressona
Frackville
Minersville
Orwigsburg
Pine Grove
Port Carbon
Pottsville
Saint Clair
Schuylkill Haven
Schuylkill County