Janitorial Cleaning
A hearty laugh gives one a dry cleaning, while a good cry is a wet wash. Cleaning, housekeeping and keeping the place spotless are all arts which not everyone can master. Cleaning services and maids are necessary, not only for your homes - but also for offices and other places of work. Hospitals, labs and other health related places which are vulnerable to spread contamination and allergies need to be cleaned throughout the day. Other commercial places like stores, malls, offices, schools and even parking lots need to be kept clean. This is what janitorial cleaning refers to. Cleaning and maintaining offices implies that your normal working hours will be after everyone heads back home after work.
Janitorial cleaning has become more lucrative and resourceful with companies expecting services like carpet and window cleaning, drapery, green plants maintenance, lighting, heating and air conditioning, parking lot striping, pest control and landscaping. In fact cleaning and maintaining retail, industrial, commercial, educational, healthcare and office buildings has earned a profit of over $90 billion in the last decade. Companies generally prefer to outsource cleaning services and this has greatly influenced many new janitorial cleaning services to start operating.
Janitorial Services
Janitorial services are a specialized industry. The service provider has a wide range of tools that allow them to perform their job with precision. Janitorial services include detailed cleaning of all areas of a business. This includes bringing their own vacuum, pressure washer, cleaning solutions, wet mop, a basic tool set and degreaser solutions and more. They are the expert in the industry and often times work on site throughout the day. Other times, companies choose to have the janitorial service after hours. Janitorial services typically charge anywhere to $50 per hour. This will depend on the amount of men/ women involved and the detail of the job.
Janitorial services are for companies such as convenience and grocery stores, restaurants, strip malls, offices and schools.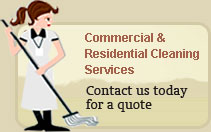 We also do Residential Cleaning
Articles
Servicing The Areas Of:
Auburn
Cressona
Frackville
Minersville
Orwigsburg
Pine Grove
Port Carbon
Pottsville
Saint Clair
Schuylkill Haven
Schuylkill County